Re-Energize Your Online Business
with Personalization!
When you're starting an online business, you tend to research the latest trends in the e-commerce field, Right?
So, you have a tendency to list down good selling products, such as selling Print-on-demand products for clothes, supplements, and the like.
And currently, with the online hype for Netflix shows such as Squid Game, you might be thinking of selling print-on-demand products related to these popular shows to make a profit.
Why Creativity Is Not an Option, But a Crucial Factor in POD (Print-on-demand) Business?
However, doing all that might not be simply enough to get your products and services to sell.
Even with your proper internet marketing strategies, competition in the e-commerce field is very challenging because consumers can easily compare product prices sold by other sellers.
This is why getting creative with your products can significantly help you, even as a small business, to stay ahead of your competitors. In any case, you can easily beat the huge capital in your business by adding a dash of creativity to your products, since people want these special items for that wow factor and to stand out.
And for that matter, you must inevitably accelerate shift to personalized products. If you want to beat your competition, do it now or wait until competitors steal your customers!
What Are Personalized Products?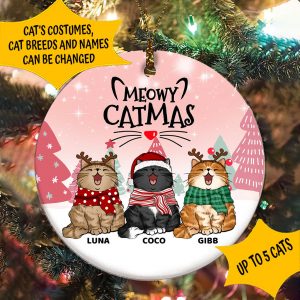 So, what's the best way to get creative with your products? By letting consumers design products according to their wants or needs.
A personalized product is a product designed according to a consumer's preferences or tastes. These products can be personalized using various tools for products personalization.
And with almost any product available for easy personalization, the possibilities for product personalization services are endless.
Why Does Personalization Drive the E-Commerce World?
Nowadays, personalized products are trendy because customers want items that basically say "this is mine, I designed it!" all over them.
And just in case you didn't know, even big companies like Nike and Coke are hopping on the trend of selling personalized product. The businesses are bound to keep up with the latest technologies to satisfy the needs of their customers, which includes catering to customers' growing desire of buying personalized product.
For example, Coke holds _Share-a-coke services_ where you can customize eight-ounce coke bottles with several themes and phrases or names that you can add on labels.
On the other hand, Nike offers _Nike By You co-creation services_ where you can create custom-designed shoes to your liking.
Time to Burst Your Business!
With internet marketing becoming a huge trend nowadays, it's no doubt that selling a personalized product will help you boost your sales. Here are the reasons why you should consider selling personalized products down below.
1. Personalized products are highly cost-effective
Yes, producing personalized products costs more, customers are much more willing to purchase a product they can design on their own than other mass-produced items sold in bulk. So you don't have to worry about pricing your print-on-demand or personalized products higher, as long as price is reasonable.
2. Make your business unique from others
With several online business out there, making your business stand out is already a difficult challenge. But by getting creative and selling a personalized product or two in your online store, you have a lot more chances than your competitors.
3. Garner more sales
As previously mentioned, people want to purchase items that are unique. For instance, research states that 1 out of 5 customers want to pay 20% more for a personalized item.
In addition, customers also don't mind longer wait times when purchasing a print-on-demand or personalized product.
And related to the second reason, consumers will keep coming back to you if you have something that other don't. Besides, there's also a big chance that your happy customers will recommend you to their friends too!
Wrapping Up
Without creativity in your product, your chances of standing out in the field of e-commerce are few. But by getting creative and including product personalization or print-on-demand options in your services, your online store can stand out and get the recognition it deserves.
Stuck on POD ideas?
If you want to come on this week-long journey into what we call PPM (Print-on-demand Personalized Marketing), enter your best email address then click the red button below.
We care about keeping our email list very clean. We will NEVER spam, sell, or rent your emails. You can unsubscribe at any time (and your email will be permanently deleted). So please feel safe to use your primary email address.